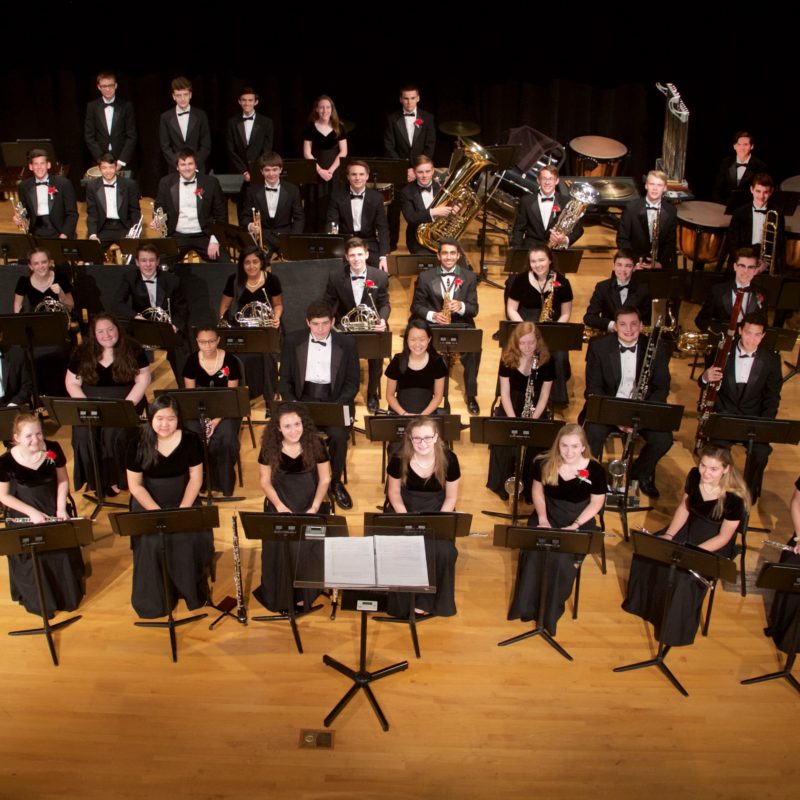 Our Story
The Hillsborough Band program was founded in 1969 and over the years has developed a tradition of musical excellence. Under its current structure, the Hillsborough High School Band program consists of one Intermediate School, one Middle School, and one High School. The High School consists of three concert bands that meet daily and focus only on concert repertoire.
The concert bands in Hillsborough have long been a driving force in the overall music program. With many accolades from the Central Jersey Music Educators Association, they are recognized as among the top bands in the country. In 2009, the Hillsborough High School Wind Ensemble was invited to perform at the Bands of America National Concert Band Festival in Indianapolis, Indiana. The various concert bands have performed at the CJMEA Concert Band Festival on many occasions and often appear in regional and national concert band festivals.  In 2008, the Hillsborough High School Wind Ensemble made its inaugural concert appearance in New York City's famed Carnegie Hall.
Hillsborough High School's Raider Marching Band, The Pride of Hillsborough, is a volunteer organization that is open to wind band students in the 7th through 12th grades. The Pride of Hillsborough Raider Marching Band is an extracurricular activity, with 100% of the rehearsal time held outside of the school day. The Pride performs at home football games as well as at various state, regional and national marching band competitions. The Raider Marching Band has a rich heritage and an extensive pedigree of state and national awards.  
In addition to the work of the staff and students, the program recognizes their parent organization as the strength behind the band. The Hillsborough High School Band Parent Association is comprised of hundreds of dedicated and talented adults who work toward a common goal of providing life-changing experiences for their children. The Hillsborough High School Band Program with the assistance of the Band Parent Association annually hosts world-class events such as the Hillsborough Invitational Marching Band competition, which attracts high school bands throughout the region.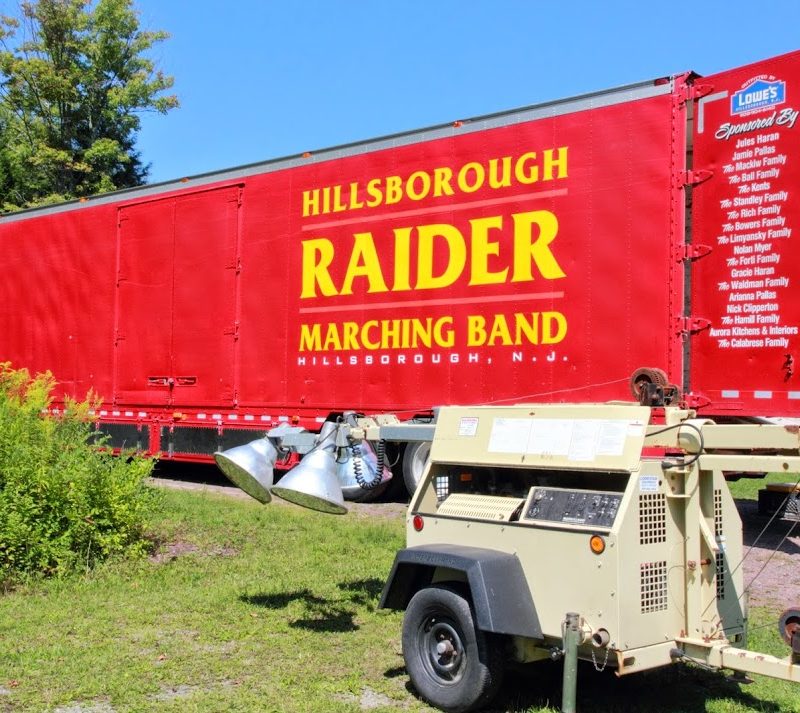 The Hillsborough High School Bands enjoy rich traditions and great support from parents, school administrators and the community. Each student, instructor and parent volunteer in the organization understands that they are but temporary stewards of the program and as such, they must diligently protect what has been entrusted to them. They firmly believe it is the journey that make the difference and the growth attained through the process is more important that any product that may result.
Join Hillsborough Pride!
Join our band and become part of our History!